TOWARDS GREEN GENERATION
Today, Product development begins with thinking of about tomorrow. Sustainable products are those products providing environment and social benefits while protecting health and the environment over their entire lifecycle – from raw material to recycling. We strive to combine innovation with the environmental protection and regard it as our responsibility to ensure that our products are safe for people and the environment. This begins with the selection of the right raw material and the development of recycling-friendly designs, it goes without saying that our product fiber already meet the most stringent environmental standards. But recycling synthetic turf is still difficult as its structure consist of different components that cannot easily be separated. We have developed a unique solution.
We focus on research and development on the application of innovative and environmentally-friendly production solutions related to sustainable product development inspired by nature. As a response to social change and the environmental demands,  we have Green Generation Turf- an environmentally-friendly turf that is 100% recyclable.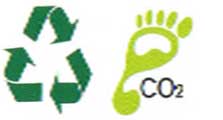 DEVELOPING SUSTAINABLE SOLUTIONS CREATES VALUE FOR SOCIETY
We are all shareholders in the future of our children and our planet. Being responsible, ethical company today requires that we go beyond doing 'business as usual' – It requires an investment in society and the environment. We acknowledge as a key player within the industry and the world of sports.
Today, environmental considerations are regarded as an integral part of our company's operation and strategies – from product development and production, all the way through the recycling of synthetic turf systems.
We believe that sustainability will soon shape the values within the synthetic turf industry and we are taking leadership in the domain of environmentally – responsible manufacture. That is why our corporate activities are inseparable from our ecological responsibility. We continuously aim to improve the environmental friendliness of our activities and products.
For us sustainability is not only about reducing consumption of non-renewable resources, it is an all encompassing drive to be more efficient, a drive that effects product decisions, manufacturing facilities and the value chain alike – and allows us to develop products today that can be recycled and eventually re-used tomorrow.
"Sustainable development involves … meeting the needs of the present without compromising the ability of the future generation to meet their own needs"